This is the official blog of 'The New Shorebirds' Handbook Project. The authors target to publish a comprehensive handbook series of every shorebird species of the world.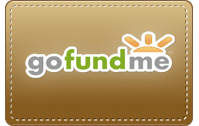 Features
The most comprehensive publication on every shorebird species of the world to date;
242 extant and 9 extinct shorebird species are included and split into four volumes;
More than 250 beautifully and carefully designed colour identification plates;
Special life history plates for extinct species;
More than 1,700 superb quality colour photographs;
Special chapters in each volume;
Up-to-date distribution maps;
Extensive bibliography.
Details
Volume 1 (39 extant + 9 extinct species)
Magellanic Plover to Sooty Oystercatcher
Volume 2 (67 species)
Tawny-throated Dotterel to Least Seedsnipe
Volume 3 (68 species)
South American Painted-snipe to Common Redshank
Volume 4 (67 species)
Jack Snipe to Small Pratincole
Authors:
György Szimuly (Editor) (

Hungary/United Kingdom)

Zoltán Ecsedi (

Hungary)

János Oláh (

Hungary)

Tamás Zalai (Hungary)
Illustrator:
Ayuwat Jearwattanakanok (Thailand)
Contacts:
Skype: thenewshorebirds
Twitter: @WorldWaders
Email: gyorgy.szimuly at me.com (replace ' at ' with @!
Fundraising page: